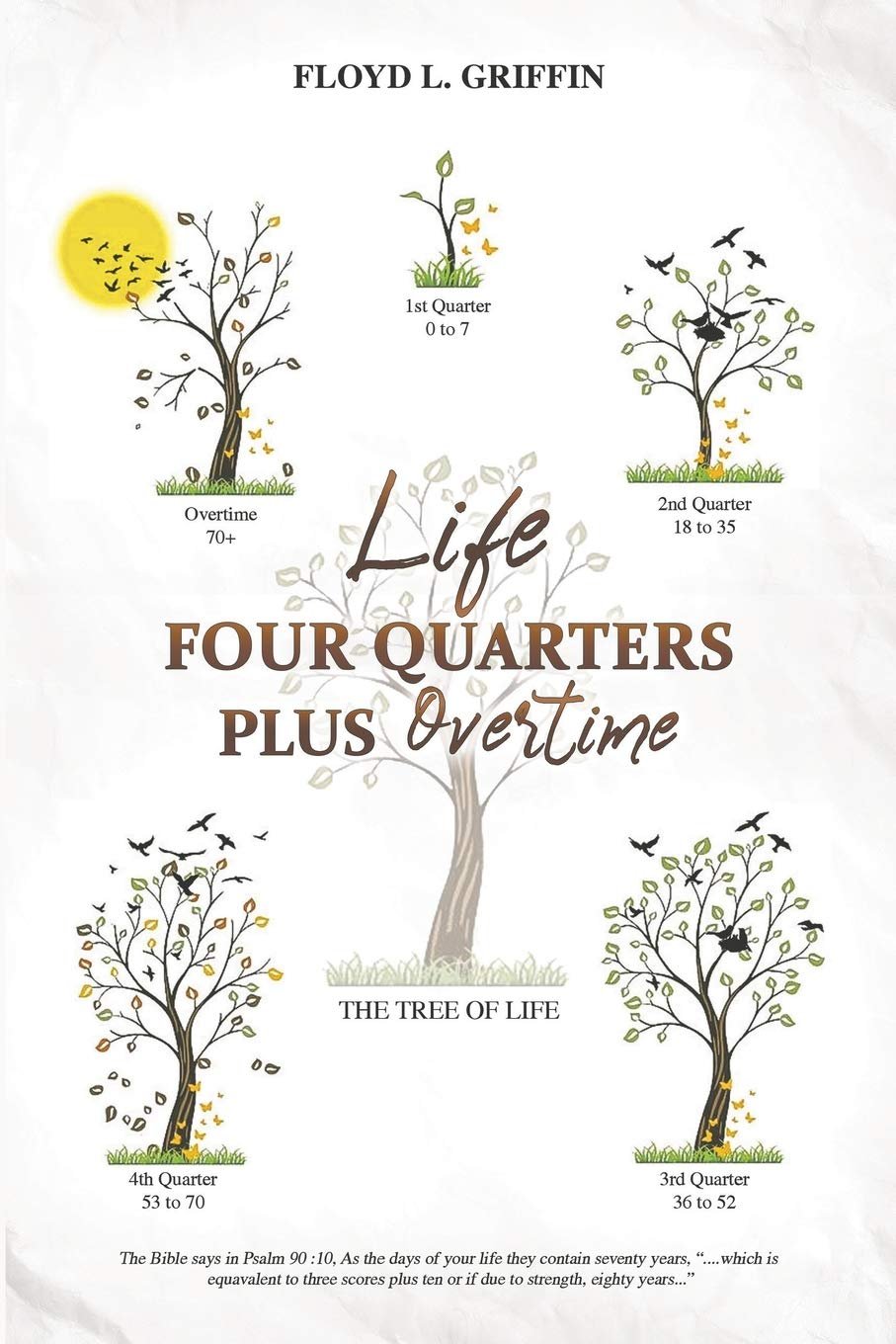 Language : English
Paperback : 178 pages
ISBN-13 : 978-0578879796
Item Weight : 9.4 ounces
Dimensions : 5.98 x 0.41 x 9.02 inches
Language : English
Paperback : 278 pages
ISBN-13 : 978-1949723779
Item Weight : 14.6 ounces
Dimensions : 5.98 x 0.63 x 9.02 inches
Legacy to Legend: Winners Make It Happen: A Trailblazer
At different times in his life, Floyd L. Griffin, Jr. has been a cadet, Vietnam Helicopter Pilot, Army Colonel, football coach, professor, businessman, state senator, the mayor and author. Throughout his life of change and challenges, Floyd Griffin has always been dedicated to public service.
Griffin is former owner of Slater's Funeral Home, INC in Milledgeville, Georgia. He serves on the Board of Trustees of his alma mater, Tuskegee University, Tuskegee, Alabama and on the Board of Visitors at Georgia College and State University, Milledgeville, Georgia. Griffin was inducted into the Winston-Salem State University's "Big-House Gaines" Athletic Hall of Fame and Tuskegee University'sROTC Hall of Fame. His oral history video is included as a permanent record of the History Makers Collection at the Library of Congress. The Floyd L. Griffin, Jr. papers are held by the Ina Dillard Russell Library Special Collections at Georgia College and State University.
In 1994, Griffin did what political experts said was impossible. He literally stormed onto the political scene and defeated an incumbent Georgia State Senator. The victory made Griffin the first African American in modern times to be elected in a rural legislative district containing a majority of white voters. In 2000, Griffin continued to do what political experts said was impossible by becoming the first African American mayor of the Old Capitol City of Milledgeville, Georgia.
The Honorable Floyd Griffin served as Senator of Georgia's 25th District for two terms. In the Georgia Senate, Griffin was Chairman of the Interstate Cooperation Committee and served on the Defense and Veteran's Affairs, Health and Human Services, Higher Education, Local and State Government Operations and the powerful Rules Committees. In 1998 Griffin was candidate for Lieutenant Governor of Georgia. His candidacy for Lieutenant Governor made him the first African American to run for that office in the 20th century. Griffin was elected Mayor of the city of Milledgeville for the term 2002-2006. He was the sixty-seventh Mayor to serve. In 2009, Griffin published his autobiography, Legacy to Legend: Winners Make It Happen.
In 1967 he entered the United States Army. In Vietnam, Griffin served as a helicopter pilot, instructor pilot, aviation platoon leader and commander of a construction engineer company. After combat service he commanded an engineer battalion under General Norman Schwarzkopf, was later promoted to the rank of Colonel and then served on the Army Staff at the Pentagon.
Floyd Griffin has also worked as an educator. At Wake Forest University he served as an Assistant Professor of Military Science. He was the director of ROTC at Winston-Salem State University, where he coached the football team's backfield as they won two conservative college championships. Griffin has served as a part-time instructor at the Georgia College and State University School of Business.
Griffin holds a Bachelor of Science in Building Construction from Tuskegee University and Master of Science in Contract and Procurement Management from Florida Institute of Technology. Griffin holds an Associate of Science in Funeral Service from Gupton-Jones College. He is a graduate of the Army Command and General Staff College and the National War College.